NuTEA-551 is a network impairment device that impair Ethernet network to emulate the unstable network condition, especially the network with complex topology, such as Internet in public network.
NuTEA-551, the Compact, lightweight and highly cost effective, provides the function to simulate Ethernet traffic impairment situation, such as CRC Error Packet, Drop Packet, Exchange Packet (Re-order), Duplicate Packet, Modification (Data Integrity Error), Rate Limit and network TAP function, those are NuTEA-551 can simulates. By the selection of adjustable precision, user also can get the accurate test result to suit for test target.
NuTEA -500 series makes a controllable imperfect environment. User can test the own product performance through NuTEA-551 at the lab environment. User also can build a similar network and live environment in the demonstration for displaying the own product function. Allowed for dynamically changing impairment setting, NuTEA-551 provides user a controllable and convenient tool for real network simulation.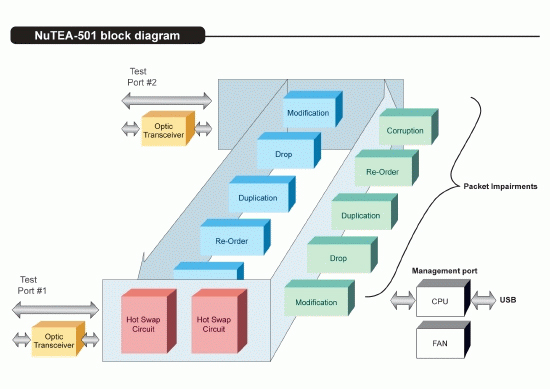 NuTEA-551 Block Diagram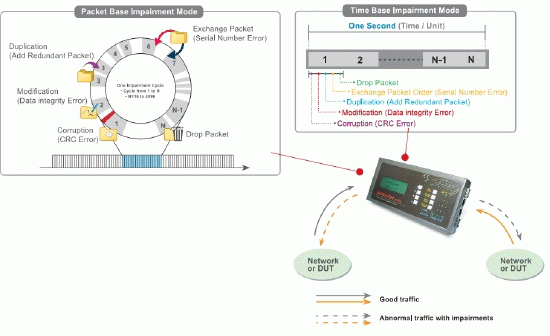 Packet Based and Time Based Impairment